Solution 105 wanted some videos for their website.
But you can't make a video if your basic communications building blocks aren't sorted. Over the last six months we've completely revamped their corporate messaging, from vision, mission and positioning statements to tag-line, new logo and of course a brand new website created with Primal Tribe.
The company now looks up to date and is ready for its next phase of development–taking over the Asian Pacific Rim, now that it has global leaders like Manulife Financial in its portfolio.
Here's the before and after comparison of of the website home page, and below the old and new logos – keeping some of the elements to maintain recognition.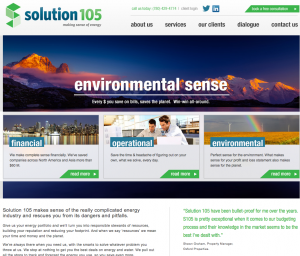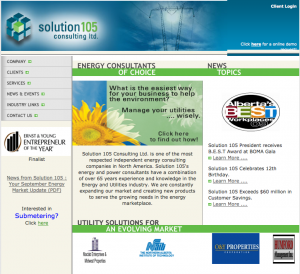 Logos Before and After